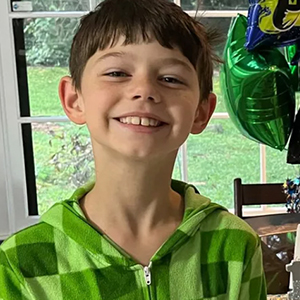 In a heartwarming story that embodies the spirit of giving, Alex Baker, a 10-year-old boy from Atlanta, decided to forego traditional birthday presents in favor of a more altruistic gesture. Little did he know that his decision would ripple out to make a profound impact.
When Alex celebrated his 10th birthday last month, his mother, Cat Baker, asked him the customary question: "What do you want for your birthday?" Instead of listing toys or gadgets, Alex astounded his family with his response. He claimed to have "everything he needed" and suggested that, rather than gifts for himself, loved ones donate to a charity.
Alex set up a fundraising campaign on Pledge, with Children's Healthcare of Atlanta as the beneficiary. This remarkable hospital had cared for him during multiple bouts of croup, making it a deeply personal choice. What began as a modest effort quickly gained momentum, and in total, Alex raised $250. However, the real surprise came when they learned that his contribution had pushed Pledge's total fundraising over the $100 million mark.
In the face of this remarkable achievement, Alex and Pledge CEO James Citron presented an additional $2,500 donation to Children's Healthcare of Atlanta. The Bakers were overwhelmed by the impact their son had made.
As Cat Baker, Alex's mother, put it, "He was overwhelmed. I don't think he really had an idea that, in his eyes, his little self could make a big impact like that."
The essence of this story lies not just in the dollar figures but in the valuable lesson that Alex learned through his selflessness. It's a reminder that regardless of our circumstances, giving back is a universal virtue, and its rewards are immeasurable. In the words of Cat Baker, "You just need to be grateful for what you have. And it doesn't matter if you have a lot or not, you always need to give back where you can."
Alex's birthday decision serves as an inspiring example, showing that even the smallest gestures can have a massive impact.