about us
The Whole Shebang
There is a backstory…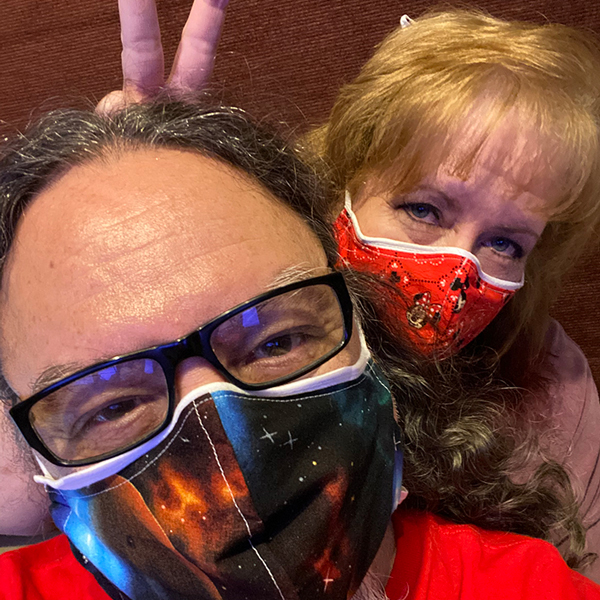 In January of 2020, something strange was getting started and would soon make it all around the globe.  No not coronavirus… but The Van Camp and Morgan Show!
Oh, yeah, there was also a pesky pandemic.  Who would have thought that the world would be so divided, but enough about our show.
The John Van Camp and Morgan show really took off back in the prior decade when Morgan became a side kick on Van Camp's daily radio show.  She was the voice of the Who Cares News delivering all the news you couldn't care less about.
But even way before then–we're talking back in the 20th Century–John and Mo had been friends. It made sense that the two would eventually end up working together, and working so well with one another.
Today, dozens of radio stations around the world air the Van Camp and Morgan show and we're adding affiliates almost weekly. For some reason, these two are relating to people of all ages.
Relating is a big reason. Being real people, living real lives with all the trappings (and debts) of most average people helps John and Morgan relate to what everyone is feeling.  Which makes the show genuine, and thought-provoking as well.
It's funny too!  Because real life is funny in itself.  The old cliche: "You can't make this stuff up" applies.
Listeners are a big part of the show as well. Because people live real lives and that makes up the world. And real life makes for the best stories.
We produce two daily podcasts as well, The Who Cares News and Van Camp and Morgan Right Now that give listeners a daily dose of VCM on-demand.  Our shows are available on all the major podcast directories. 
New Shows Mon-Fri
New podcasts Mon-Fri
John Van Camp has been on the radio since he was riding his tricycle around the mean streets of small-town California.
A morning radio veteran for many years, former TV host, podcaster and online radio pioneer, JVC still enjoys getting up at the butt-crack of dawn to entertain folks.
John is a rabid — er avid — Disney fan. A former cast member and Disney Parks aficionado, you can find him most weekends (pre-COVID) at the Happiest Place on Earth eating churros, riding Indiana Jones and putting in 9 mile (WOW) days hoofing it between Disneyland and Disney California Adventure.
If you've listened for any amount of time, you realize that John is only mildly obsessed with Halle Berry…OK, perhaps more than mildly.
JVC lives in Southern California with his family and Maggie the Wonderdog!
The lady of the hour hails from the Great State of Texas! Born and bred in the Lone Star state, she transplanted to California for the beach and hasn't left.
Morgan was once the "Producer" of John's morning radio show, he let her put her two cents worth into the show, and it kinda took off from there.
Long time reporter of The Who Cares News, Morgan was known to drop by the station daily to give her opinion on all matter of Who Cares News… she really doesn't care.
In her day job, Mo is also a Nurse, which is good because the show has an expert on staff to administer band-aids and sage hand-washing advice.
You can also hear Morgan on a few online radio stations from time to time, doing what she loves best, spinning tunes and dishing on Keith Urban.
She's a crazy cat lady, and would have several if that were allowed by her landlord.