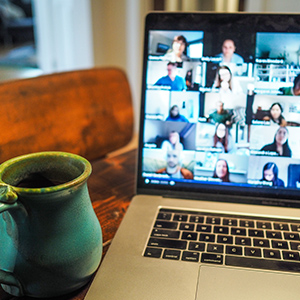 Photo by Chris Montgomery: Unsplash
Many of us have traded our cozy home offices for the hustle and bustle of in-person work. If you've noticed your expenses creeping up, you're not alone. Owl Labs, a company known for its video-conferencing solutions for hybrid work, recently published its "State of Hybrid Work" report, and the findings won't shock you if you've been frequenting coffee shops and racking up rewards points.
Owl Labs surveyed 2,000 full-time U.S. employees from companies with at least two workers. Here's the breakdown: 66% are back in the office full-time, 27% are enjoying a mix of office and remote work, and 7% are fully remote. This represents a significant shift from last year when 41% were in the office, 25% were in hybrid roles, and 34% worked remotely.
Let's focus on the hybrid workers. About 45% are in the office three days a week, 24% for two days, and 7% for just one day. What's interesting is that 58% of these hybrid workers admit to practicing "coffee badging." They show up in the morning, grab a coffee, chat for a bit, and then vanish to work from a more comfortable location.
Now, the money talk. When asked what they'd expect if they had to work in the office every day, 29% of hybrid and fully remote workers said they'd want a pay increase to cover the extra costs. Another 28% hoped for free or subsidized food and beverages at the workplace. Their concerns are valid because the survey revealed that these hybrid workers are spending an extra $51 per day compared to working from home. Lunch is the biggest expense at an average of $16 per meal, followed by commuting costs at $14, breakfast and coffee at $13, and parking fees at $8.
On the bright side, think of all the loyalty programs you can now join at cafes and restaurants. Just remember to keep track of them – or not. It's all part of the experience, and like many of us, you'll probably forget most of them anyway. Enjoy your caffeinated workdays!