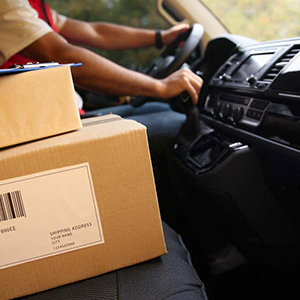 Photo: New Africa (Shutterstock)
You know Uber, right? Well, they've gone beyond just being your go-to ride-hailing service. They've got Uber Eats, Uber Connect, and now, brace yourselves, Uber Package Returns!
Picture this: you've done some online shopping, but oops, you need to return a few things. The old hassle of finding time and trekking to the post office is no more. With Uber Package Returns, you can have an Uber driver collect your returns and drop them off at UPS, FedEx, or your local post office. Say goodbye to return-related headaches!
Here's how it works: Open your Uber app, head to the Services tab, and select Package. Click "Return a package," choose your carrier, and voila! The app will show you the nearest drop-off points open for at least an hour. Review the details, tap "Choose Return a package," confirm the pickup and shipping info, and hit "Confirm delivery."
It's just a flat $5 fee for up to five packages, but if you're an Uber One member, it drops to a sweet $3. Eligible packages should weigh 30 pounds or less and be valued at $100 or less.
This service is available in nearly 5,000 cities, including hot spots like Atlanta, Boston, Los Angeles, and more.