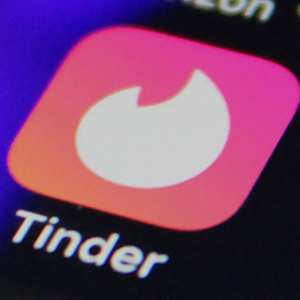 We've got some spicy news for you in the world of online dating. Tinder has just unleashed its inner VIP with the all-new "Tinder Select" membership. Now, before you get too excited, you might want to check your bank account because this exclusive club doesn't come cheap at a whopping $499 per month. Yep, you heard that right, it's not for the faint of heart or the light of wallet.
So, what's all the buzz about? Well, it's not just about the features, it's about the exclusivity! Tinder is playing hard to get, allowing only the chosen few, less than 1% of users, to join this high-end dating party. And if you make the cut, you get to flaunt it with an exclusive "SELECT" badge on your profile. 
So what do you actually get for that hard-earned cash? Well, you can slide into someone's DMs without the need for a match, but only twice a week, and sorry, no Super Likes included. Plus, not everyone wants your messages, so some folks can opt out. On the bright side, your profile will be unblurred in the Like You grid for up to seven days. 
The real mystery is how Tinder determines these "most sought after profiles." Maybe it's the folks who got lucky in the Select club? Who knows! But if you're in, you also get a sneak peek at new Tinder features before the masses, ad-free swiping, and a peek at your recent Likes. Stack it with Plus, Gold, or Platinum if you're feeling extra fancy.
Before you rush off to apply, remember, there's a checklist. You need four photos, five interests, a bio that's at least 15 characters long, and you have to be photo-verified. Oh, and you should have a hefty dating budget because this ain't for the penny pinchers.
There you have it, Tinder's new high-roller club, Tinder Select. Will it find love in the hearts of Gen Z? We'll have to wait and see. In the meantime, swipe right on fun and swipe left on empty wallets!