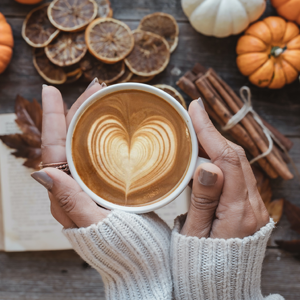 Hidey Ho Good Neighbor from Van Camp and Morgan! We're kicking off a brand spank me new season of your favorite radio show. You've come to expect us to bring you the latest pop culture and social media news, along with a heavy dose of laughter and snarkiness. Our new season begins on Tuesday Sep. 5th, which is kind of coincidental as the official "back to school" day every year.
It's also the begining of PSL season and we're diving headfirst into the  Pumpkin Spice everything. Morgan is a big Starbuck's Pumplin Spice Latte (PSL) fan.  While we were on break, Starbuck's released their 2023 line of PSLs so we're off to the races!
We'll discuss a list of pumpkin spice food items, and we're going to determine whether they're the real deal or just a figment of our caffeine-fueled imaginations.
Like Pumpkin Spice Kale Chips. Yep, you heard it right. How about Pumpkin Spice Toothpaste? Because nothing says "clean teeth" like a hint of cinnamon and nutmeg. And brace yourself for Pumpkin Spice Sushi. Sushi and pumpkin spice? Sounds like a culinary trainwreck waiting to happen.
Plus we're back in class with a spit-shined show full of new features and opportunities for you to participate too.
Join us Tuesday Sep. 5th for our new season, and don't forget the podcasts return Tuesday as well.  See you on the radio!